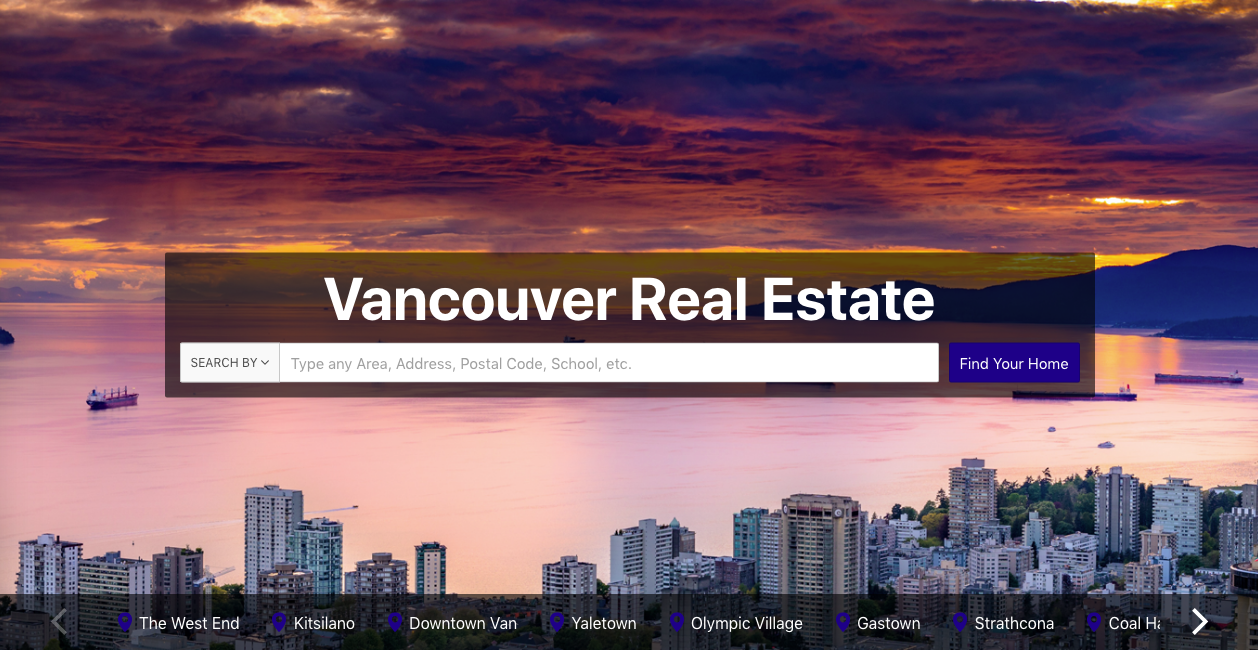 Quite simply I believe our site over at JTL is the best pure searching tool available on the web locally.
I had
JustTheListings.com
 built to provide people with a go-to page provides all users the ability to simply search, review and communicate on every active real estate listing for sale in the Vancouver area.
To make the most out of
JustTheListings.com
 here are just some of the tools you may like to explore:
Start ❤️'ing listings for later review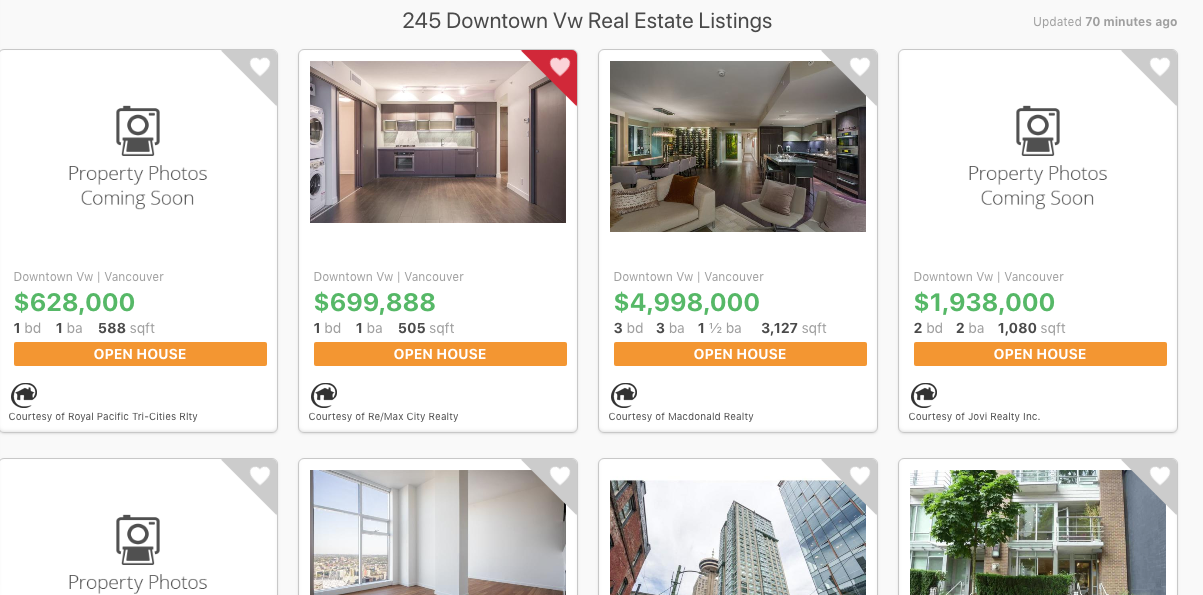 You can choose to do this directly from the results page of any search or while viewing the individual listing page where you find the complete details, building info, photos and more.

What I really like about this is it can serve as a quick reference for you to return later and view the listings that caught your eye. For example if you're out and use the mobile tools to find the listings in a building you just walked by. You can quickly favourite them and return when you're home later to check them out on your laptop. Just look for the "view favourites" tab in the top right of your window as pictured below.


Be the first to know about new listings
For some of you this will be more important than others. If you're creative you can set this up to achieve a few different things though.
First of course is if you're keen on a very particular neighbourhood, type of home, price range, so on.. We can put yourself at a competitive advantage by getting you the listing information ASAP. The sooner you can gather info and make a decision on a listing of interest the better. 
Secondly, maybe you live in a building in the West End of Vancouver and you just really like knowing what other homeowners are asking for their home. You can setup an E-alert to notify you weekly of any new listings in your building.
To achieve either of these just complete a simple search using all the criteria you want and hit the big blue "Save This Search" button on the left that will take you to the menu pictured below where you'll name the search and choose the frequency you prefer. In this case I've chosen to receive daily updates on Downtown Vancouver properties under $1 million, built after 2010 and over 650 square feet. Note, if there is no new listings for that day you simply won't be bothered.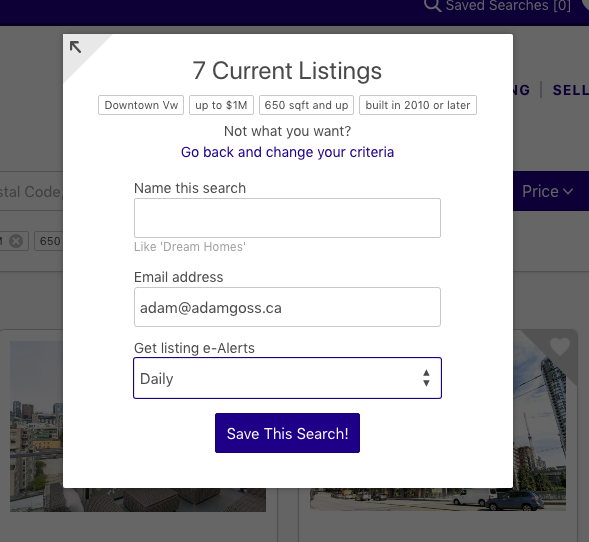 Ask a question or schedule a showing!
Ease and efficiency are two of the major reasons I love these tools. Directly from the listing detail page of any listing you can easily forward a question to me or request that we arrange an in person viewing for you.

You can do this in two ways from the listing details page. The first is simply in the top right a big blue button that says "Go See It" as pictured below. Hit this and you'll be directed to the form pictured below that you may request a day and time of day you'd like for me to arrange a viewing.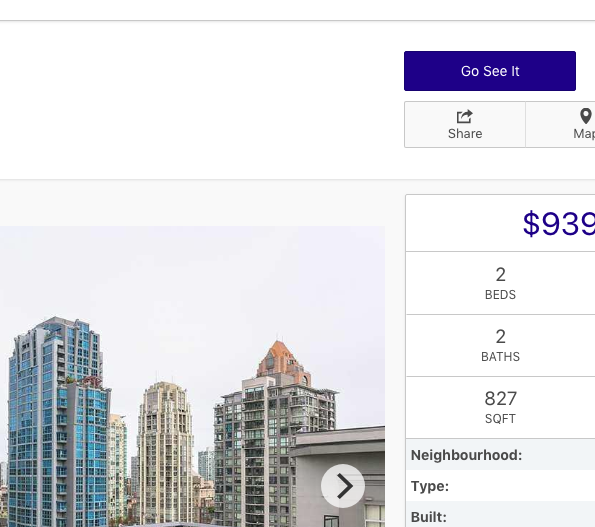 Quickly ask a question and/or gather more information on any given property by looking for the form below. Ask me anything and if I'll get the answer back to you ASAP!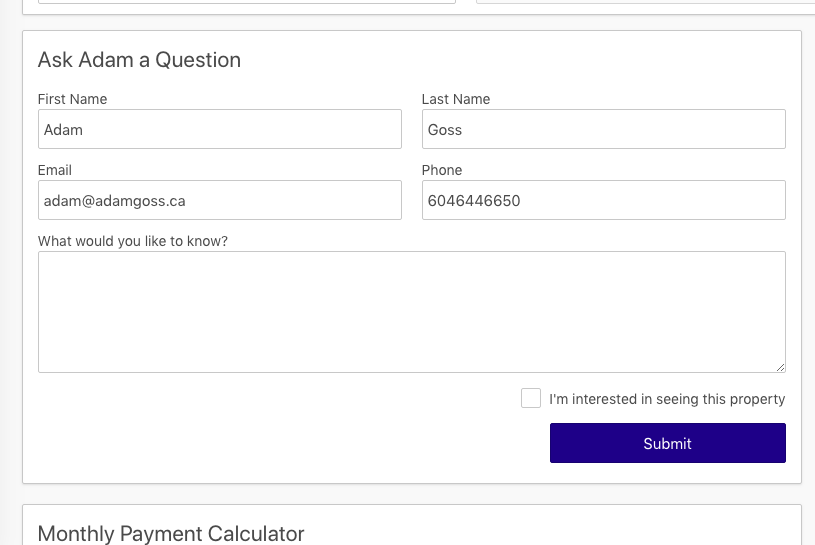 Happy searching!!